Tools of the Trade
ShatterCaster: DoomSayer is a time control expansion for ShatterCaster: New Kingdom. ShatterCaster: DoomSayer offers the only IOSC sanctioned time control and is available for the leading computing platforms; Windows 8 and Windows Phone 8.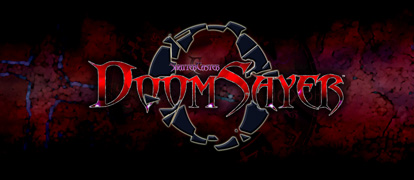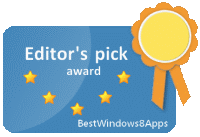 For devotees of The Craft, ChatterCaster: Alchameth Scribe provides a tool for documenting ShatterCaster matches.  ChatterCaster is an illustrator for historians, researchers, bloggers and writers who follow and talk about the Craft.  ChatterCaster quickly produces standardized Alchameth Diagrams of the game from SCN or Simple Courlander Notation.  ChatterCaster is provided free online.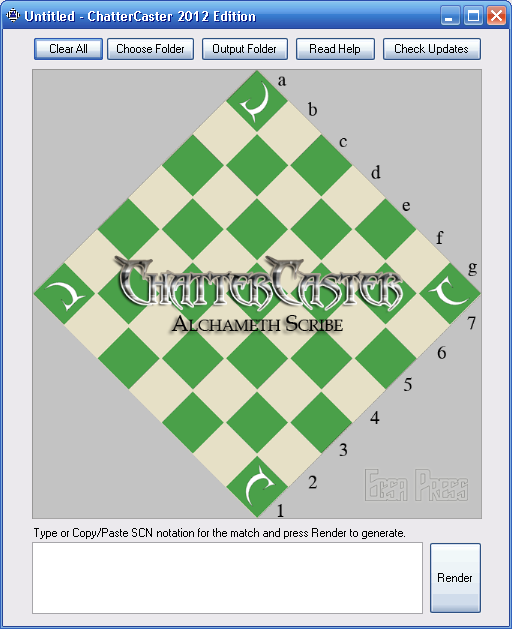 ChatterCaster 2012
Platform: Windows 2000, XP, Vista, 7
Latest Version 1.0.0.0
Size 4,008 kb
MD5 Checksum: 8e93f4a96c9e9b8b3fb4874d4385fe4f


Also available from the following sites:

ChatterCaster 2012 link
on File Fishstick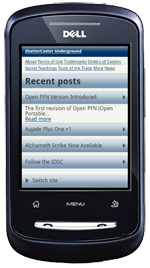 The ShatterCaster Underground App for Android based cell phones and tablets allows devotees to keep up to date and news and information from the world of ShatterCaster. This app is experimental so please leave feedback to improve this app.
Platform: Android 2.1+
Latest Version 0.3.0.0 Beta