More

There is a greater game,
…a world most eyes can not see,a place of shadows with substance,
always lurking just beyond the day

Two friends, Jake West and Cody Durant
have wandered into the night…and into this world.

Keepers of a shop for those on borrowed time,
they must uncover the rules or lose more than just a game…
Explore the expanded universe with Nomicon Saga, an anthology series that follows friends and foes linked by the mysterious game.   Elevate your game with Jake, Cody and the crew as they play out the Nomicon Saga.
For writers interested in adding to the world, the Nomicon Saga Series Bible provides a framework for stories and a series companion for readers in search of SPOILERS. (Last Revision: Version 0.4 Effective 06-13-12; Released 05-03-12,  the bible will again be available after the release of Anthology One to avoid spoilers).
Episodes List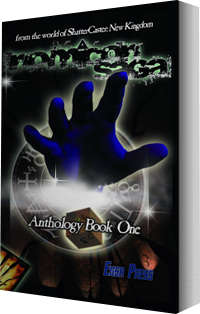 Series: Nomicon Saga
Volume Title: Nomicon Saga Anthology One: ISBN: 978-0-9884167-5-8
Original Release Date: 10.13.12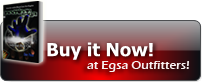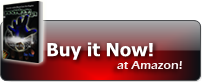 Reviews (Nomicon Saga Anthology One):
"Nomicon Saga offers glimpses into an expansive world of adventure,
suspense, and dark magic, exciting and at times frightening"-Zigzag Timeline
Series: Nomicon Saga Extremis
Episode Title: "Eleven Eleven"
Sequence: Zx05
Original Air Date: 07.13.12
Log Line: Shattered journalist Monica Grayce has a problem; she has been exposed to a world beyond the boundaries of daily existence.