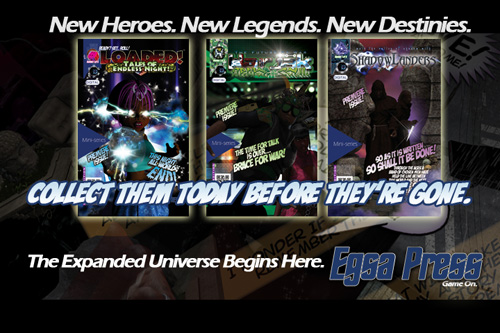 Do you stock Egsa Press titles?
Would you like to carry titles from Egsa Press?
Want to be listed on our list of sites to find comics and titles from Egsa Press?
Whether you're looking to add Egsa Press titles to your line up or you would love to promote your support of uncommon indie games and comics, Egsa Press makes it easy to get great products on your shelves. From ordering sampler to a complete resupply let us help!  Please use the contact us form to connect with us.